December's Kids' Night Registration will open December 2nd!
Give your kids a night to unwind and have fun with other children away from the demands of school, therapy, and daily routines!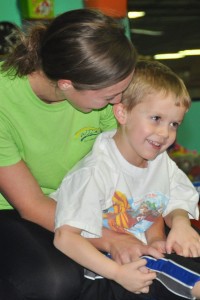 One Child Center for Autism's Kids' Night is held at the Williamsburg Indoor Sports Complex (WISC) and staffed by One Child's special education professionals and volunteers.  Kids' Night is designed to give parents and caregivers of children with special needs a few hours of qualified childcare while providing a fun environment for the children.
Thanks to a grant from Impact 100 and in collaboration with Child Development Resources, our program has expanded and we've made some exciting changes!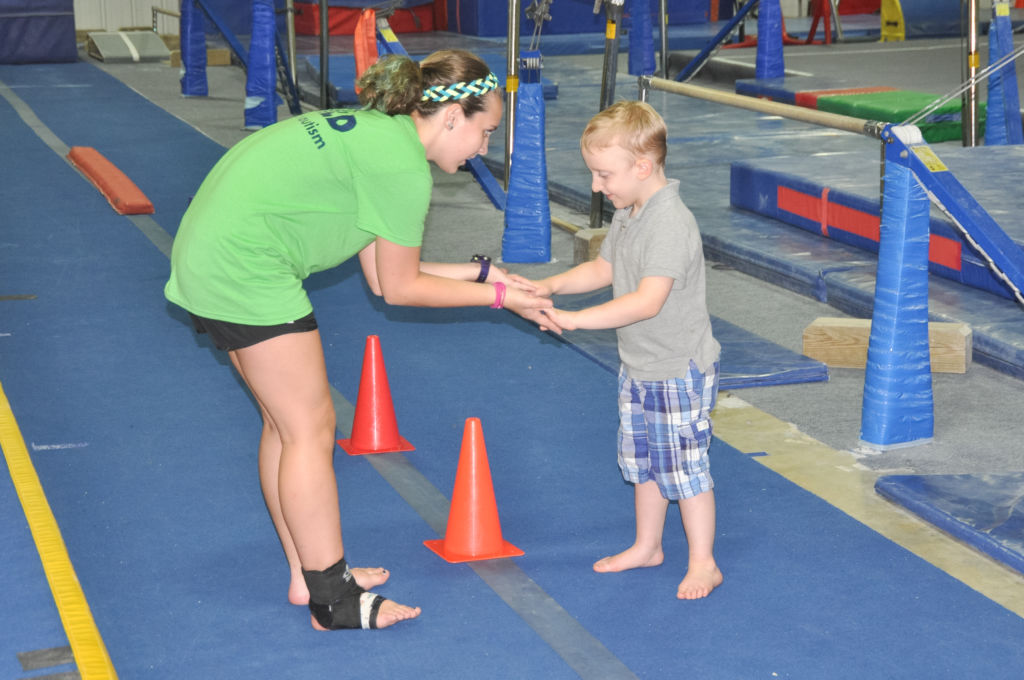 2017 Kids' Night Changes:
Kids' Night is now every month!  See below for dates.
We now accept children with special needs and their siblings as young as 1 year old.
Children preschool age & younger will be grouped by age and may not be kept together with siblings.
Children in Kindergarten and older be placed in groups with their siblings unless parent requests children to be separated.
Kids' Night Details
Who may attend:  ANY family with a special needs child between the age of 1-16 years old and their siblings ages 1-13 years of age.  Special needs children do not need to be potty trained; however, siblings aged 4+ must be potty trained.  Parents must provide necessary items (diapers, wipes, etc.) for One Child staff to meet the needs of your child.
Cost:  FREE for the child with special needs and $5 per sibling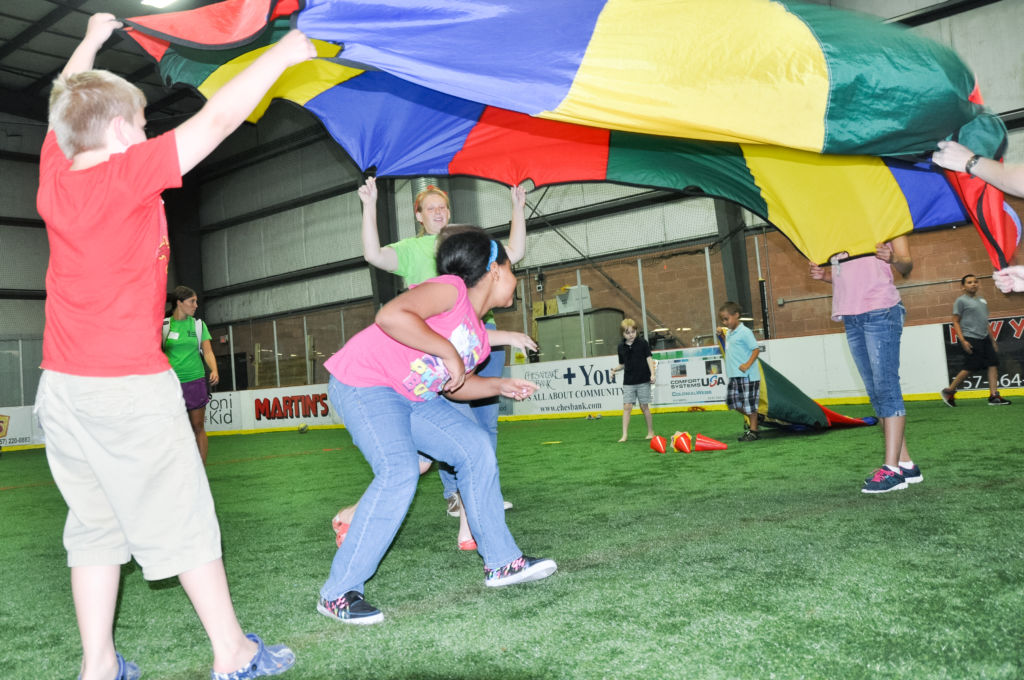 2017 Dates:  Registration for each Kids' Night opens 2 weeks prior to the event on this web page.
Time:  5:00pm-9:15pm
How is Kids' Night structured?
5:00-5:30pm: Drop-off in party rooms
5:30-6:00pm: Dinner
Parents may send in their own dinner or pre-order pizza (this will be done at the time of registration).  If your child has already eaten, there will be games, books, and crafts to keep them entertained during this time.
6:00-8:45: WISC Play
Participants will move between various WISC activities to include the Turf, Playground, and Gymnastics Room.  Accommodations can be made for children with gross motor delays or other physical impairments with prior notice.
8:45-9:00: Cool Down
Participants will return to the party rooms and will be able to play games, crafts, and/or watch a movie while waiting for parents.
9:00-9:15: Pick Up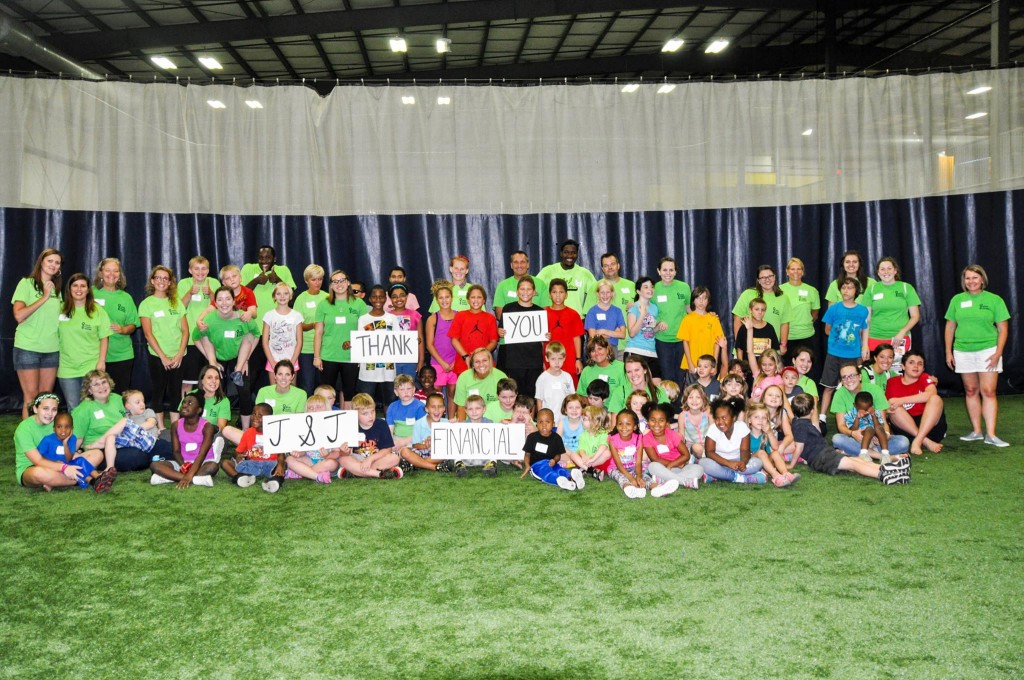 Have questions or want to get involved?  Contact us!
Register your kids?  Registration for each Kids' Night opens 2 weeks prior to the event at the top of this web page.
Kids' Night Questions? Reach our Kids' Night Coordinator at  (757) 585-3142 or by contact form
Facility Questions? Contact the  Williamsburg Indoor Sports Complex
Kids' Night Volunteer? Have a heart for kids and want to join our incredible team of Volunteers?  Sign up